A Vehicular Ad–Hoc Networks (VANETs) underlies the principle of Mobile Ad–Hoc Network (MANET). Our VANET Research Papers Guidance offers plentiful current research topics to realize a secure, economical, environ-friendly, and reliable transportation system. If you are struggling to implement your research project using vanet simulation software, reach our vanet expert panel team to guide your research work successfully.
This page proposes solutions and future research paths for various challenges in VANET!!!
What is VANET?
A VANET network is constructed with a variety of substances that can sense, communicate and control through different communication technologies. Vanet Simulation software is intended to launch communication within a network / intelligent vehicle system.
Substances – Road-Side Units (RBU), On-board Units (OBU), hand-held devices, back-end control centers, and so on.
Communication Technologies – LTE-A, DSRC/WAVE, WiFi, and high data-rate 5G communication and beyond communication services and etc.
Connected Vehicle Technologies – Vehicle-to-Vehicle (V2V), Vehicle-to-Infrastructure (V2I), Vehicle-to-Pedestrian (V2P) and Vehicle-to-Everything (V2X)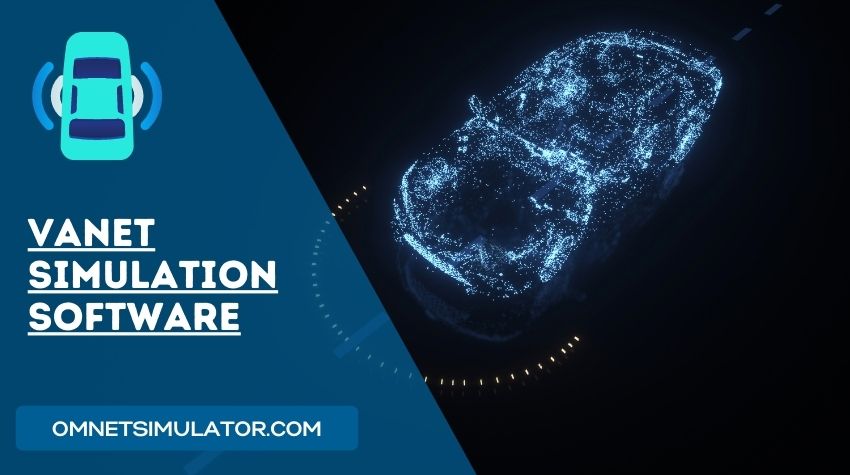 Latest VANET Applications
VANET enables a wide range of real-world applications that eventually become the reason for the fast-developing research area in wireless communication. To enrich the efficiency and safety of transportation, vanet simulation software is used to offer a variety of services like,
Safety–Aware Warning Mechanisms
Improved Navigation Systems
Driver Assistance Systems
Environment Monitoring Systems
Traffic Monitoring and Notification Systems
Information and Entertainment Applications
Our resource team has well-established knowledge in providing looking-forward vanet research papers for vehicular communications.
Network Architecture
Routing Algorithms
Security Challenges
Network Protocols
Based on the characteristic of applications, resources, and the environment, VANET Projects attains a unique place in the research area. The features comprise high dynamic topology and predictable mobility. Our experts spotlighted some main aspects of VANET Simulation software for your reference.
Research Topics in VANET
Efficient and optimal packet forwarding
Radio obstacle modeling in urban vehicular networks
Resource supervision and Traffic bottleneck control
Channel design, allocation and deployment
MAC and Delay tolerant routing protocols
Adaptive beaconing protocols
Network mobility design and control
Message distribution for safety applications
Bipolar traffic awareness using geographical routing
Security and privacy issues in VANET
Case studies, Use cases and practical result analysis
Cooperative communications in vehicular network
To the great extent, we also support you in paper publication for your vanet research papers. For that, our experts keenly spend more time selecting apt journals. Since fast paper publication depends on the journal selection process. Here, we support all the reputed journals and provide end-to-end service in publication. To choose the journal for vanet simulation software research project, we strictly following the below constraints,
At first, we make sure that the journals related to your field of study focuses
Next, we follow aim, scope, impact factor, acceptance rate and review time
For your information, we have addressed few reputed journals for the VANET field along with aim, scope, impact factor, acceptance rate, and review time, and journal calendar for vanet research papers.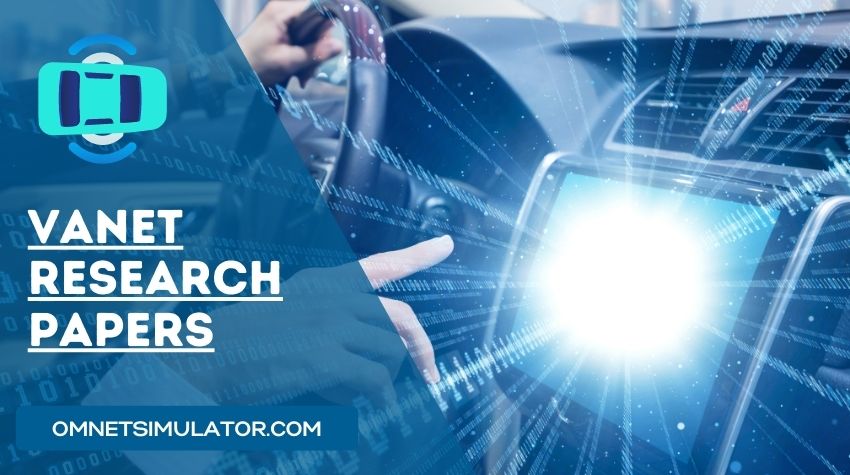 TOP JOURNALS FOR VANET RESEARCH PAPERS
IEEE Journal on Emerging and Selected Topics in Circuits and Systems

Aims & Scope

Devoted to support Circuits and Systems Society

And also, it focuses on other evolving areas

Journal of Infrared, Millimeter, and Terahertz Waves

Aims & Scope

Offers a peer-reviewed platform

Suits for rapid research paper publication with and assurance of originality and high-quality

Supports frequency range from 30 GHz to 30 THz

Includes following research topics

Sources, Detectors, and other devices;

Communication among electromagnetic waves

Prior to manuscript submission, make sure to discuss an important progression in selected areas

Journal Calendar – 2009-ongoing

IET Control Theory and Applications

Aims & Scope

Dedicated to support control systems in widest intelligence

Covers original theoretical results and applications

Includes following interest of topics

System Identification, Design and Simulation

Control Systems Analysis (with computer-aided design)

Scope – Technical, Cost-effective, Physiological (biomedical) and other systems (Man-Machine Interfaces)

Mostly, original work relies on industrial and government laboratories and universities, but we also greet topic reviews and tutorial explanations of current methods.

Correspondence about previously published papers is also encouraged. It is compulsory to involve new theory in Applications papers

Expect to include following aspects,

New realizations of established methods

Control techniques used in novel situation

Practical studies for comparing various designs

Journal Calendar – 2007-ongoing

Review Time – 6.8 month(s)

Ad-Hoc Networks

Aims & Scope

It is an international and archival journal

Covers complete ad hoc and sensor networking areas

Supports unique, top-quality and unpublished contributions

Vehicular Communications
IEEE Transactions on Vehicular Networks
In addition, our experts from VANET Paper Publication Guidance have listed out few key points that the reviewer mainly focuses on VANET area for faster paper acceptance.
Paper Writing and Publication Guidelines in VANET Research Papers
Topology information (either high mobility or stable)
Vehicular Scenarios (constructed in urban/highway or both)
Use of Realistic Examples (like real application scenarios)
Transmission Range and Channel Models
Is implemented in Real-time or Simulation
Used Road Traffic Models
MAC Frame Structure (if any)
How protocol enhanced? (if any)
Utilization of Analytical Models (if any)
Appropriate Topic References
Further, if you want more details, approach our experts to guide your research project using vanet simulation software. Our VANET Paper Publication Guidance is recognized as a one-stop research solution that offers various research services for the VANET field.